6 billion
More than 6 billion people have access to a mobile device.
30 hours
The average consumer spends over 30 hours a month using mobile apps

Your Audience is Mobile
Regardless of your product or service, or whether you are a B2B or B2C organization, it is now more likely that your website is being viewed on a mobile device rather than on a desktop computer. With more people consuming information on phones and tablets, your business must not only be there, but must consider how your brand engages with your audience in all of these moments. 
Having a mobile app will increase engagement with customers. Apps boost repeat visits, permit a wide variety of online transactions, and send announcements that build your sales with customers. Apps also accelerate contact with your company, which enhances relationships in a world where customer service is key. Mobile app icons even help build brands by providing a visual design that customers instantly recognize. Make sure that you are taking advantage of these opportunities.
Websites Alone Won't Cut it
Businesses of all sizes use their website as the hub of information and customer engagement, and chances are that your business has transitioned to a mobile responsive website. That's the good news. 
However, the majority of websites are designed primarily for desktop browsers, so responsiveness might mean nothing more than shrinking the copy and switching from landscape to portrait orientation. Providing your audience with a high quality mobile app means that your company is more accessible to a large mobile audience.
Mobile device users spend 86% of their time on apps as opposed to web browsers.
Take Advantage of Our Expertise
If your business hasn't built an app yet—or if your current app is not achieving the results you expected—you've come to the right place. For more than 15 years, Big Nerd Ranch has helped our clients execute their mobile strategy by building world-class web, iOS and Android apps, as well as by training their engineering teams in new mobile technologies. We've been at this mobile thing for awhile now, and we can help you benefit from this massive technological shift.
Let's Talk
Download a PDF version of
eBook: Staying Competitive in a Mobile Centric World
You might also like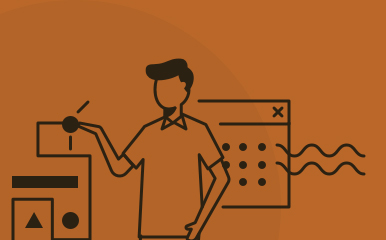 eBook: API-First Design
API-First Design is an approach to building web services that are high in quality and avoid the common hidden costs of web services. Check out our e-book to learn how to better approach your build to get more consistent and better quality builds.
Read More
eBook: A Code Audit is Essential to Your App's Success
More than 50% of your users will abandon your mobile app if it takes longer than three seconds to load. Discover why a code audit is so important, and how it can help you identify ways to improve your application.
Read More