Be You and Build Amazing Experiences.
At Big Nerd Ranch, we're always spurring on something great. We're experts who are always learning and collaboratively finding the solution within our teams, and we believe in being authentically useful and adding value through everything we do. As true nerds at heart, we embrace disruption and help our clients do the same.
Core Values
We're proud of the unique culture at Big Nerd Ranch — it's all about creating an environment for continuous growth. That way we are better able to help build brilliance for our clients.
At Big Nerd Ranch, we are:
Brilliant and Curious
We are inquisitive and focused on learning. We believe that continuous improvement and adaptation makes us better developers and instructors.
Hard-working and Accountable
We believe that there is dignity in working hard and achieving results.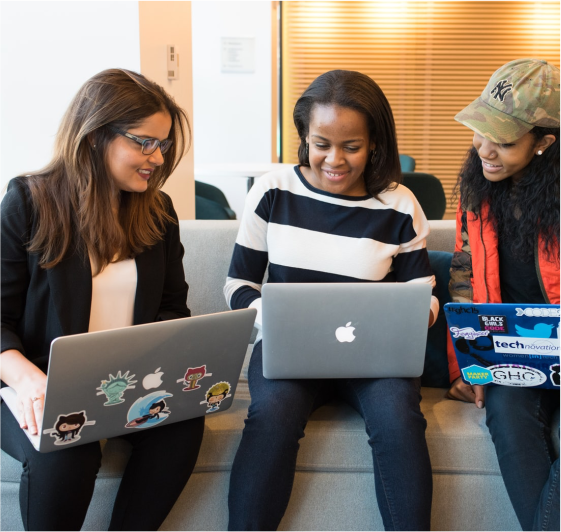 Kind and Authentic
We show our clients compassion and empathy. We treat each other with respect and generosity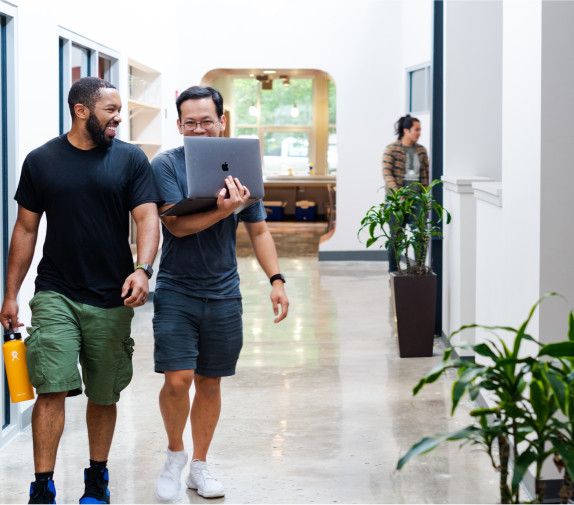 Benefits
Flexible Hours
A flexible, remote-friendly, and learning-based environment where creative ideas are explored and the desire to learn new technologies is encouraged and valued.
Learning & Development
Education is hugely important to us. We want to send you to one conference a year, and if you want to learn about something entirely different we'll train you at one of our bootcamps.
Health & Well Being
The fridge is loaded and the kitchen is stocked. Craft caffeine? Check. We also have an on-site gym with the option to have personal training sessions.
Compensation
We offer competitive salaries, health, dental, vision,  life insurance; 401k matching, short- and long-term disability. You'll also get a MacBook and Geek Desk for when you're at the office.
What our Nerds have to say
As a Project Strategist, I am constantly impressed by the humanness that our technical, sales, and operations teams all show toward one another and our clients. It makes the "work" feel purposeful regardless of the challenge of the day.
James
Managing Project Strategist
I love having a place where I can ask any question – from the wildly difficult and technical, to the silly and weird. Most of the time I get an answer, and sometimes a fun conversation.
Mark
iOS Engineer
The values of being brilliant, hardworking, and kind are truly found in every single employee here. That is not just a statement that you hear thrown around, but something you will feel every day at work. Plus it is something that our clients feel and they have the utmost trust in BNR always doing the right thing for them.
Gabrielle
Sr Project Strategist
There's a strong effort to level each other up, both on the organizational level and the personal level. BNR actively encourages, supports, and provides opportunities for devs to grow the breadth and depth of their knowledge. As well, BNR wants devs to not be just good coders, but to be good consultants and good leaders.
John
Principal Architect
This link leads to the machine-readable files that are made available in response to the federal Transparency in Coverage Rule and includes negotiated service rates and out-of-network allowed amounts between health plans and healthcare providers. The machine-readable files are formatted to allow researchers, regulators, and application developers to more easily access and analyze data.