Our Development Process
Finding the answers to your questions.
Through an intensive discovery session, we work with you to not just understand your business goals and challenges but to find and solve the hidden problems.
When you work with the Nerds you get the whole Ranch.
That means you get senior-level engineers and product designers doing top-notch work. You get a dedicated project strategist to smoothly guide things along. We end with QA to ensure that your product is fit-as-a-fiddle when it heads out to your users.
You won't go it alone, Partner.
Our team does more than just build and design world-class products—we guide you through thick and thin. That means our Nerds mentor your team along the way—leaving your people, your app, and your processes better equipped to succeed.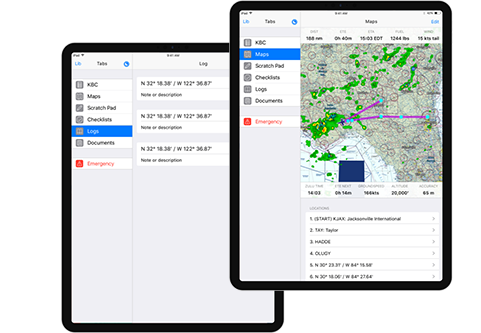 Navy / SoarTech
iOS・UI/UX
Navy F/A-18 fighter pilots need access to vital information quickly – traditionally this information is a literal stack of documents on their kneeboards. We worked with the Navy to conduct Industrial Design and UX Research into the human-factor challenges of digitizing a paper kneeboard and collaborated with a military contractor (SoarTech), to create a proof-of-concept demo.
Read Case Study
Machine Learning from Concept to Product
Android・UI/UX
A pharmaceutical applications company wanted a way to easily verify that the right pharmaceutical product was in the hands of the right patient. When our client approached BNR, the idea was still in the theoretical phase. We worked closely with them to not only prove the viability of the product but to design and develop a solution that utilized machine learning.
Read Case Study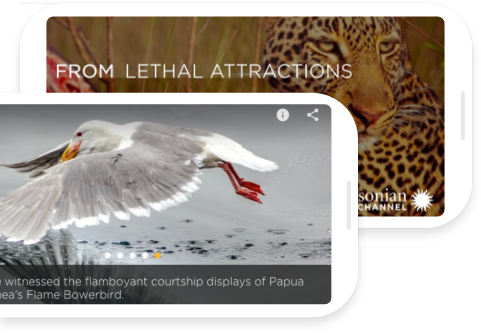 Smithsonian Channel
Android・UI/UX
Big Nerd Ranch delivered an app that incorporates best-in-class Android development and UX standards. We added new, unique features such as Chromecast integration and social sharing functionality, helping to improve content discoverability and increase content consumption.
– App rating improved from 4.0 to 4.3
– Active devices increased 43%
– The number of total downloads increased 29%
Read Case Study
What our clients have to say
Big Nerd Ranch built such a reliable platform that it barely needs any management; users have adopted it without complaint. The team was opinionated but efficient: when a project lead left at an inopportune moment, nobody missed a beat. They avoided red tape and got right to work.
Construction Firm, CIO
The sales app produced a double-digit increase in sales per representative within the first year. Big Nerd Ranch's key strength was their ability to really listen and build accordingly; they were very skilled at bringing product ideas to life.
Director of Marketing, Orkin Pest Control
Big Nerd Ranch delivered excellent work on time and within budget. Communication was easy throughout the project, which the agency managed capably. The finished product exceeded all expectations, and there were no significant problems throughout the development. Big Nerd Ranch began by redesigning an Android app. The agency then developed an iOS iteration of the app and the HTML5 back-end system for the web.
CFO, Care + Ventures LLC
Our clients
What do I get when I work with the Nerds?
Discovery and Consultation
We'll start by looking at your idea or existing infrastructure and seriously consider the best solutions. The goal is to validate market demand and guarantee that you're investing in the best idea possible. To accomplish this, we'll surround you with a team of engineers, designers, and strategists to guide you through the collaborative discovery period.
Engineering Marvels
Once the discovery period is finished it's time to take the information gathered and turn it into something brilliant. Using a wide variety of languages and technologies, we'll help you create a seamless multi-experience solution for your user, or set you up with a single platform product designed to be scalable going forward.
Design Expertise
Every time a user interacts with an app, each touch-point represents an opportunity for you to engage and impact your user. Using our deep understanding of consumer psychology, behavioral patterns, and UI/UX design, we'll work to create an amazing and intuitive experience.
Other Services
If you think this is pretty cool, just wait till you see what else we can do.
View All Services
Embedded Experts
Whether you have to fill in some gaps on your team, need some support in an unfamiliar language, or a different design perspective, our team is ready to help.
Learn More
Corporate Training
Whether you need to quickly train new hires or level up your existing team, we'll create the right course.
Learn More