With an Embedded Expert, you get:
More time to get things done
As your dedicated Nerds, our senior-level engineers and designers come to your project ready to work. That means less time spent on ramp-up and more time working on the important things.
Mentorship and guidance
When placed on a team, our Nerds do more than just code or build wireframes. They'll bring their full expertise in all things tech, business processes, and even where to find the best tacos.
An unofficial BNR bootcamp
We started as a company focused on training—it's in our DNA. A fact that's evident when working with an embedded expert as they will train your team on how to best approach and solve any number of challenges—today and down the road.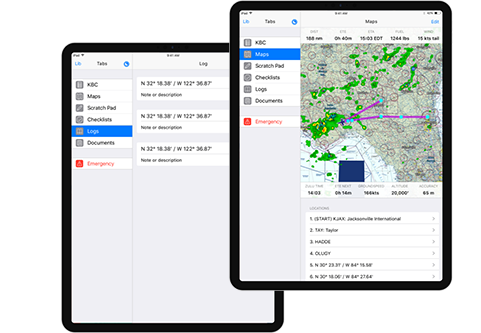 Navy / SoarTech
iOS・UI/UX
Navy F/A-18 fighter pilots need access to vital information quickly – traditionally this information is a literal stack of documents on their kneeboards. We worked with the Navy to conduct Industrial Design and UX Research into the human-factor challenges of digitizing a paper kneeboard and collaborated with a military contractor (SoarTech), to create a proof-of-concept demo.
Read Case Study
Machine Learning from Concept to Product
Android・UI/UX
A pharmaceutical applications company wanted a way to easily verify that the right pharmaceutical product was in the hands of the right patient. When our client approached BNR, the idea was still in the theoretical phase. We worked closely with them to not only prove the viability of the product but to design and develop a solution that utilized machine learning.
Read Case Study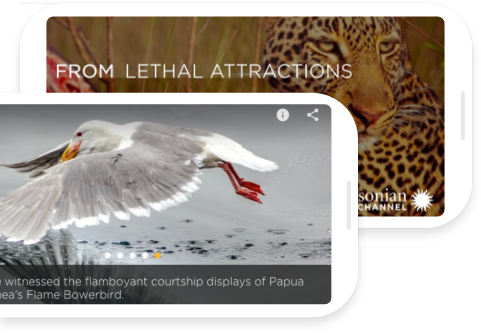 Smithsonian Channel
Android・UI/UX
Big Nerd Ranch delivered an app that incorporates best-in-class Android development and UX standards. We added new, unique features such as Chromecast integration and social sharing functionality, helping to improve content discoverability and increase content consumption.
– App rating improved from 4.0 to 4.3
– Active devices increased 43%
– The number of total downloads increased 29%
Read Case Study
What our clients have to say
I witnessed something really great when Big Nerd Ranch team embedded with ours. Not only did they partner to get the job done, but our team learned best practices along the way. They loved working alongside a team with such a strong reputation in the tech space.
Big Nerd Ranch's team provided valuable business development services by helping establish best practices for the internal software development team. Their team communicated frequently and addressed challenges promptly, allowing for a professional and successful partnership."
President & Co-Founder, PartCycle Technologies
Big Nerd Ranch did a phenomenal job migrating our platform to a modern ruby on rails framework. We had a system that was over a decade old, was written in Perl, and had no database, but a flat-file system. Amazingly, they found a way to migrate all our data over in a reasonable way, imported all our flat file data into a new database, and launched our website without any downtime. It was an impressive engineering feat and can't thank them enough for their thoughtfulness, approach, and execution.
Cam Huntress, CTO (former), Audiogon.com
Our clients
We've got the right Nerd for the job.
From filling in gaps to leading the charge, we've got you covered.
Team Member
They act mainly as an individual contributor on the team. While their primary responsibility is to contribute code and attend team ceremonies, they tend to have an amazingly positive impact on their teammates and often mentor through example.
Team Leader
For teams that need project-specific guidance, the team leader acts as either a technical lead or as part of the team's technical leadership group. Their goal is to provide guidance and advice while also directly contributing to the project.
Mentor
If you find you need support in the overall growth of your team, then our Mentors are here for you. They will take your overall team goals and translate them into a real and actionable plan. And more than that, they will be with you every step of the way.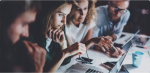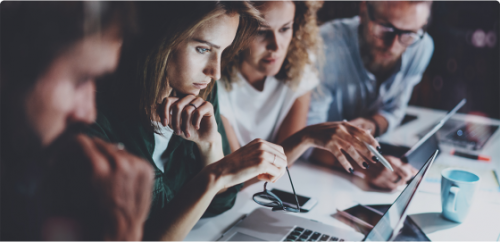 Other Services
If you think this is pretty cool, just wait till you see what else we can do.
View All Services
Digital Product Development
From the first discovery session to launch, you'll get a whole team of dedicated Nerds.
Learn More
Corporate Training
Whether you need to quickly train new hires or level up your existing team, we'll create the right course.
Learn More