1/20th
 of a second to make a good first impression.
Since 2020
customer experience has overtaken price and product as the key brand differentiator.
Key Benefits of a Design Audit
A design audit offers an analysis of your users' experience, identifying pain points, inconsistencies and deviations from platform and usability best practices. 
In our design audit, we also: 
Define your product strategy and make sure your design is in alignment 

Identify critical usability flaws 

Pinpoint wins that can instantly improve user experience 

Provide guidance for visual style, color and typography
Creating Impact
Our objective assessment enables your team to identify the improvements that offer the most impact. In just a few weeks, we'll deliver recommendations that will help you better reach your app's users, grow your base and improve revenues. 
After your audit is complete, we will work with you to make a plan for the future of your app.
Design-driven companies have outperformed the S&P Index by 219% over 10 years, and companies that foster creativity enjoy 1.5x greater market share.
Trust the Experts in Mobile Since 2001
​​Since 2001, Big Nerd Ranch has worked to bring brilliance to life. We achieve this by establishing true partnerships with our clients and by providing a team of engineers, designers, and project strategists to guide your digital product from discovery to launch. These same Nerds can join your company's team to take a project across the finish line or train them on the latest and greatest technologies.
Let's Talk
Download a PDF version of
eBook: How a Design Audit is Key to a Successful App
You might also like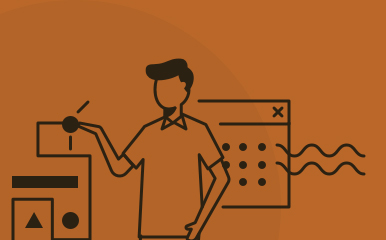 eBook: API-First Design
API-First Design is an approach to building web services that are high in quality and avoid the common hidden costs of web services. Check out our e-book to learn how to better approach your build to get more consistent and better quality builds.
Read More
eBook: A Code Audit is Essential to Your App's Success
More than 50% of your users will abandon your mobile app if it takes longer than three seconds to load. Discover why a code audit is so important, and how it can help you identify ways to improve your application.
Read More