Overview
Take on advanced Python programming techniques in our four-day class. This course starts with a brief review of Python programming basics and then dives into more advanced aspects of the Python language.
With a focus on practical application, this training targets core features of the Python language, along with data processing, systems administration and package management.
Who is this class designed for?
Developers trying to deepen their knowledge of Python and seeking to write more idiomatic code. This is a language course; it does not cover frameworks.
Those who write or maintain Python frameworks are good candidates, as are those trying to optimize their Python code and make better use of the data model in Python.
A solid foundation of the fundamentals of Python programming is required.
Comprehensive Python training
We start with a quick survey of the Python language and move rapidly to advanced topics like the detailed inner workings of the Python object model, functional-style programming, meta programming and the descriptor protocol.
Testing and debugging
Learn how to test and debug Python programs with a focus on doctest and unittest modules, the Python debugger and profiler, and the logging package.
Python 3
We'll look at what's new in Python 3, along with migration strategies, new data processing features and the 2to3 conversion tool.
What you'll learn:
Creating and using user-defined objects in Python
The Python I/O system
Tools and techniques for effective data processing
Packages and distribution
The inner workings of objects
Metaprogramming
The Descriptor Protocol
Iterators, generators and coroutines
Speak with a nerd
Schedule a call today! Our team team of nerds are ready to discuss your business needs.
Let's Talk
Who Loves Our Curriculum
1 Week is All it Takes
"Most complaints I hear from colleagues are that there seems to be a lack of courses aimed at experienced developers (most bootcamps seemed to be aimed at complete beginners) as well as a lack of courses that are week-long intensives! Big Nerd Ranch fits the bill exactly for this!"
Atlanta, GA
Best of the Best
"I have been to probably 30-50 training session across my career and my experience at BNR was the best of the best."
Tim Trandel
Great Pace
"Throughout the entire experience, I felt like the focus was on me and making sure that every need was met. The course, although there is a lot of content covered, moved at a great pace. And the instruction was fantastic. This is just a great overall experience that I think others would love."
Toronto, Canada
Our clients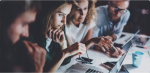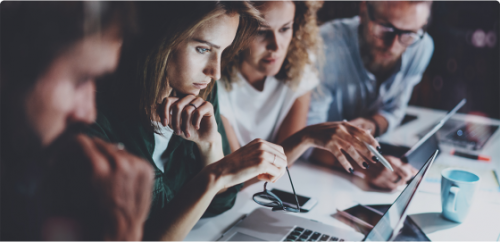 Corporate Training
Whether you need to quickly train new hires or level up your existing team, we'll tailor the right course for your team.
Learn More
Digital Product Development
From the first discovery session to launch, you'll get a whole team of dedicated Nerds.
Learn More
Embedded Experts
Whether you have to fill in some gaps on your team, need some support in an unfamiliar language, or a different design perspective, our team is ready to help.
Learn More